Simple
With Inman Aligner
®
Braces
The Inman Aligner is a custom made brace that uses small plastic springs to move several front teeth. The Inman aligner is only suitable for the front 4 teeth (possibly the canines depending on what is wrong) and only if they need to be tilted/pushed back or forwards or rotated not too much. It can't change your bite or pull teeth down or deal with anything major, but if you only need some mild-moderate cosmetic straightening it's perfect.

At Arnold Dental in Nottingham, our Inman Aligner Braces have
Very high success rate. If the patient wears their appliance diligently, they can expect to have straighter teeth in just a few weeks. Among past cases, Inman aligners have had a success rate of over 90%. The remaining few did not achieve the results they wanted and may opt to have some final clear aligners to finish off to their complete satisfaction.
Sometimes you may notice a lisp so sometimes choose not to wear them for important phone calls or where being heard is very important. It will still work perfectly well as long as you manage around 140 hours a week.
Cost-wise it's around £2000 including a bonded retainer on the back of the teeth and a removable night retainer – the retainers are essential as the teeth would move back very quickly without them.
Due to the nature of the Inman aligner appliance being a single appliance they are also cheaper than Invisalign which needs multiple aligners in the sequence.
You can remove your Inman Aligner for eating and drinking, meaning you don't have to give up your favourite things while having treatment. It's safe – while there are always risks associated with orthodontic treatment, this is minimal with the Inman Aligner.
It's also recommended you're careful when cleaning it too – use a gentle solution such as Retainer Brite and leave the Inman Aligner to soak in it for a while. Keeping the appliance clean ensures that its pistons function properly and that it continues to straighten your teeth when you wear them.
If you think that Inman aligners are right for you get in touch with our team at Arnold Dental in Nottingham to start your teeth straightening journey.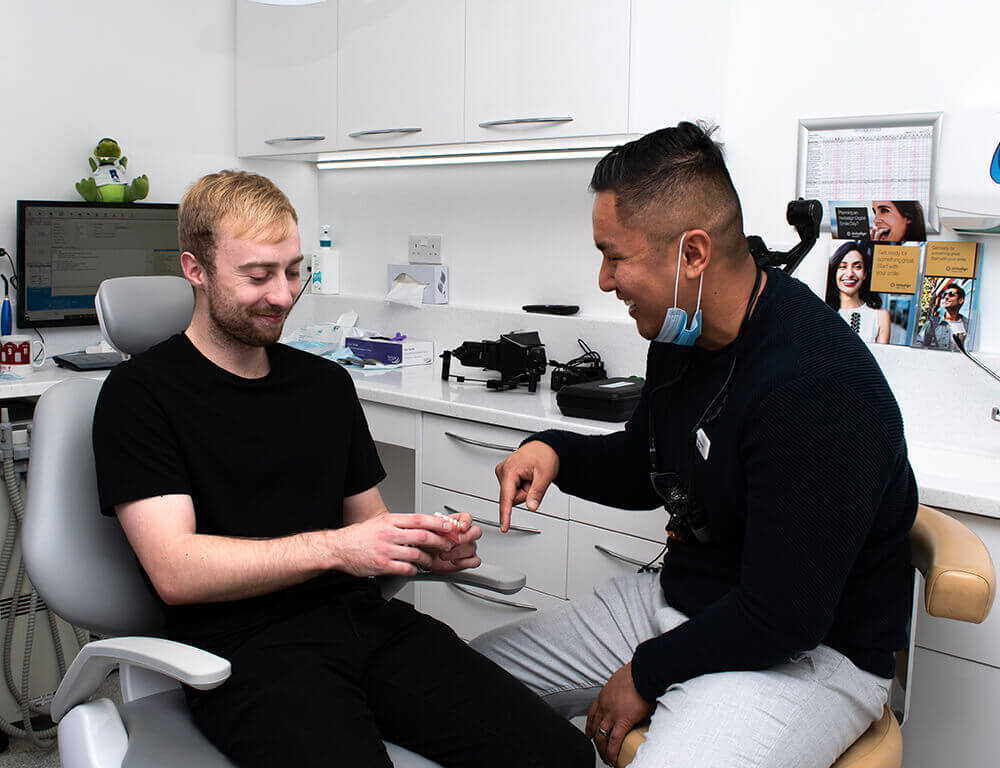 The benefits of Inman Aligners
Here are just a few benefits of the treatment:
Removable for eating and carrying out your dental routine

Minimal impact to your daily routine

Affordable option as often cheaper than clear aligners
To find out more of the great benefits of Inman Aligners or to book your appointment, get in touch with our team at Arnold Dental. visit our contact page        Call us